FASTHOUSE
---
한정판스크램블러데저트슬레드패스트하우스가 등장했습니다. 가장 거침없고,가장 와일드하고,가장 빠르게 달려보세요.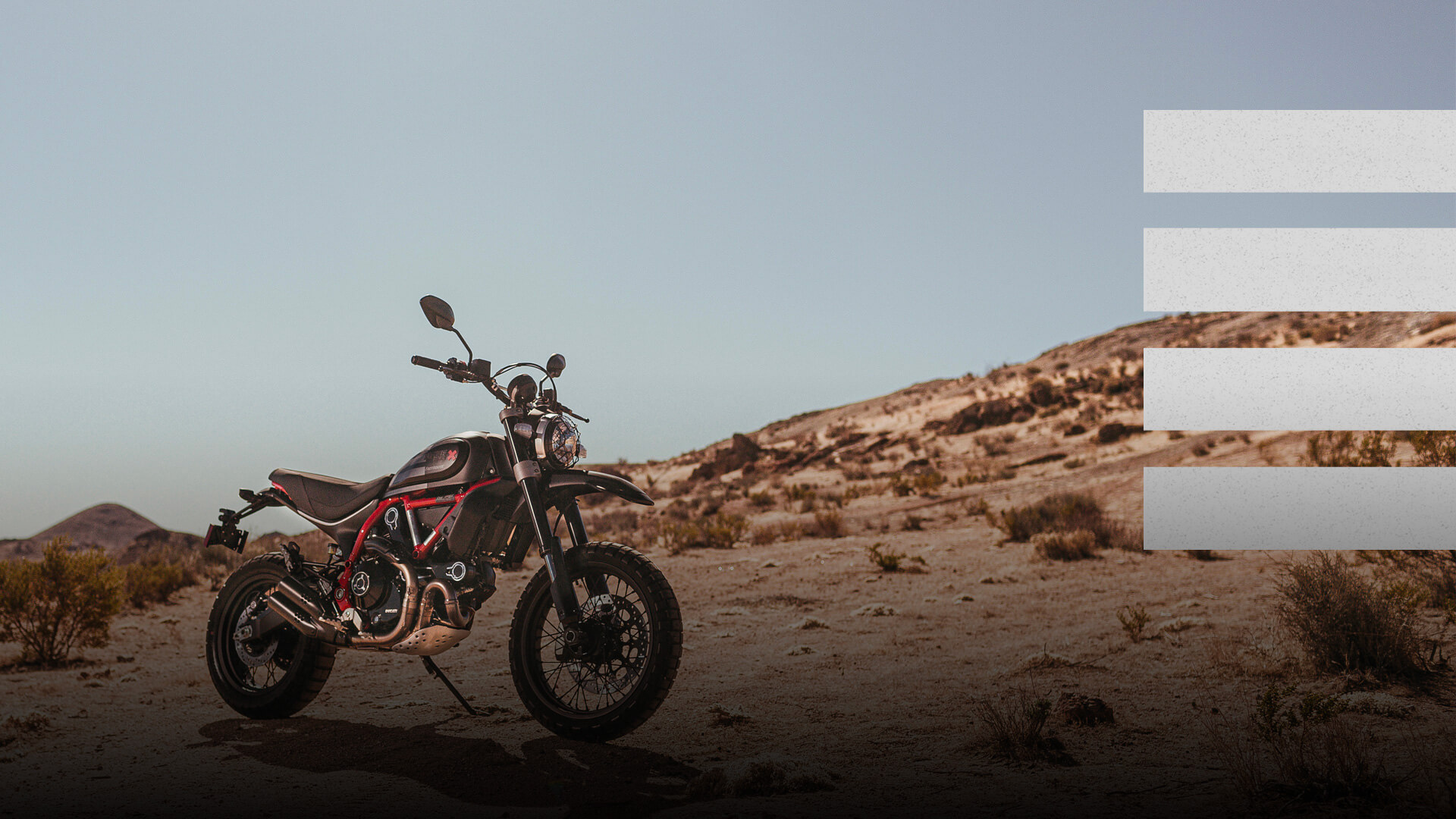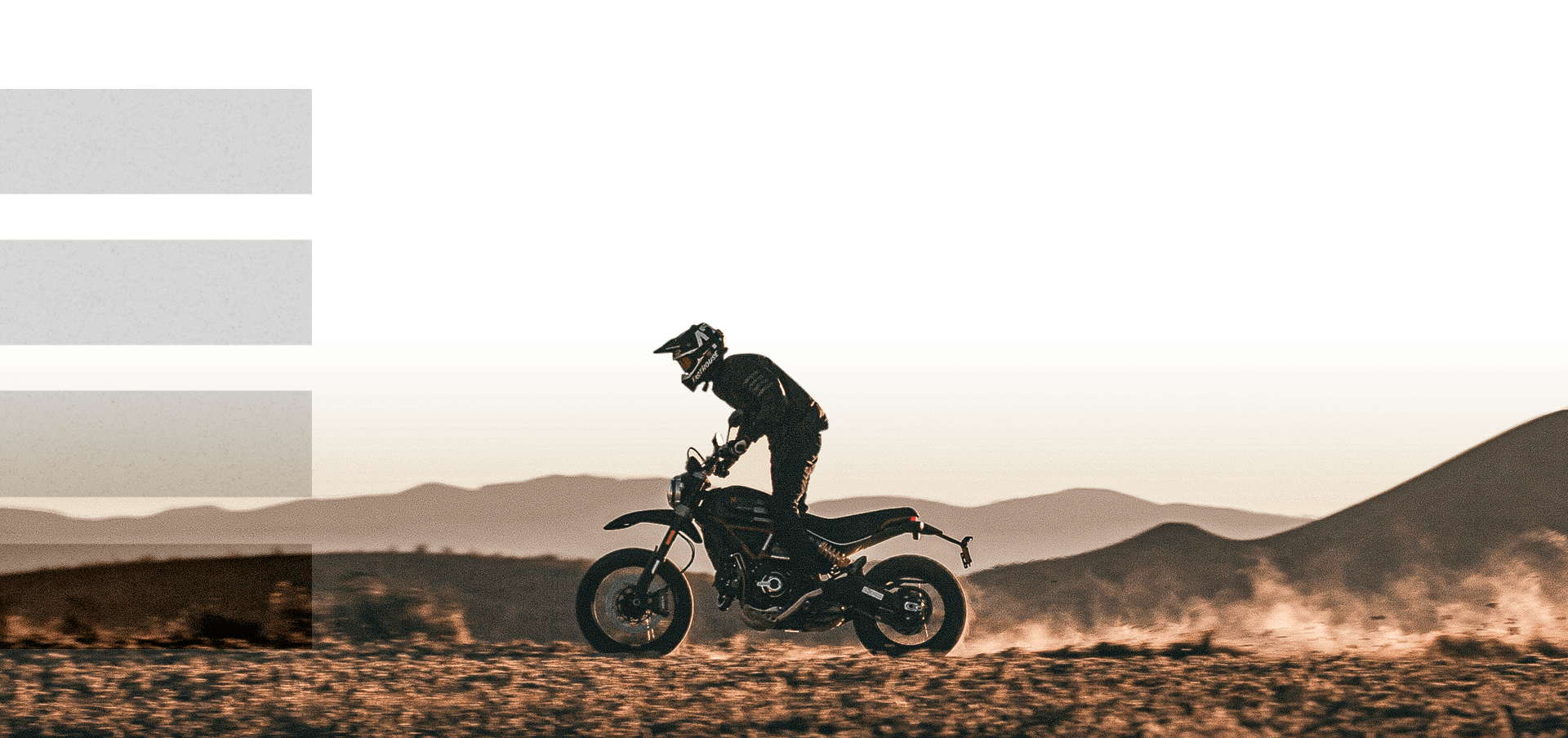 Get Desert Stoked
거친 사막을 달리는 스크램블러데저트슬레드패스트하우스.거친 오프로드를 달리는라이더처럼 큰 도전을 즐기는 사람들에게 사랑 받는 모터사이클입니다.두카티스크램블러와 북미 어패럴 브랜드 패스트하우스의콜라보레이션으로 탄생한 데저트슬레드패스트하우스는스페셜에디션으로 전 세계 오직 800대만 생산됩니다.2020년,북미에서 가장 오랜 역사를 자랑하며 권위있는 오프로드 레이스 Mint 400에서 패스트하우스 팀의 조던 그래험은두카티스크램블러데저트슬레드와 함께 훌리건 클래스에서 우승을 차지한 바 있습니다.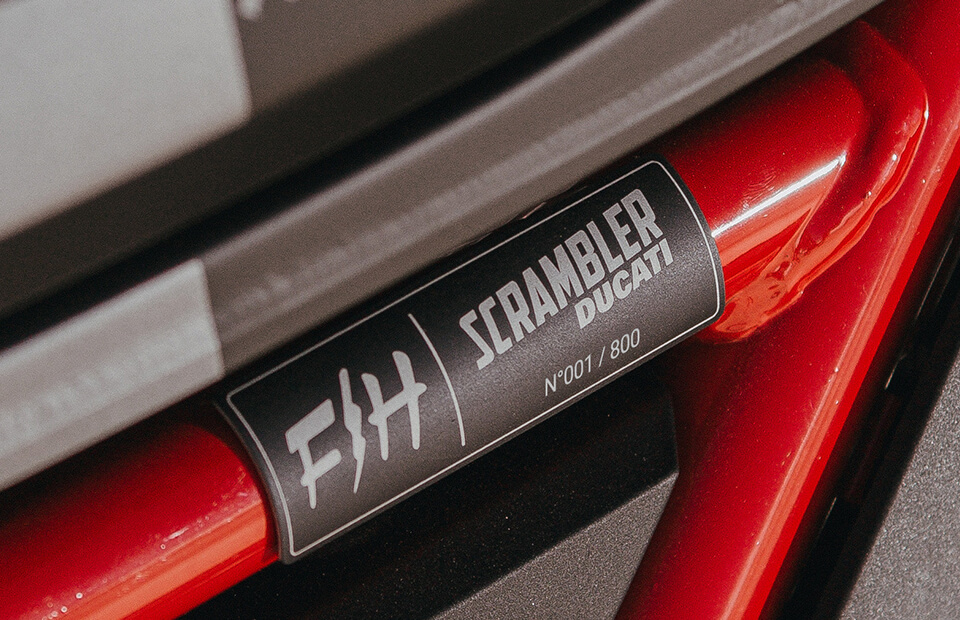 ---
두카티스크램블러데저트슬래드패스트하우스는 오직 800명의 고객분들만 소유할 수 있습니다. 가장 멋진 데저트머신을 소유하는 영광을 차지하세요.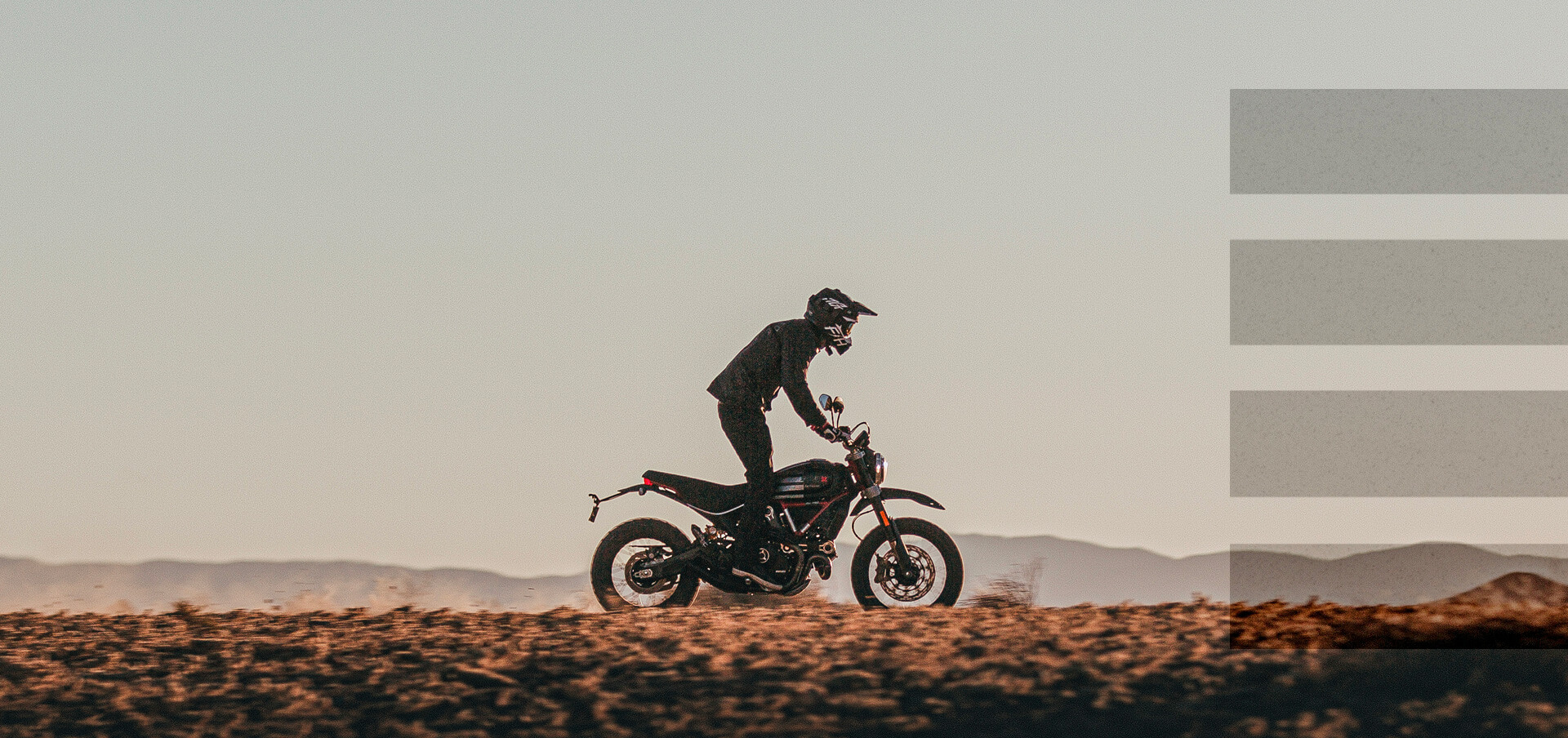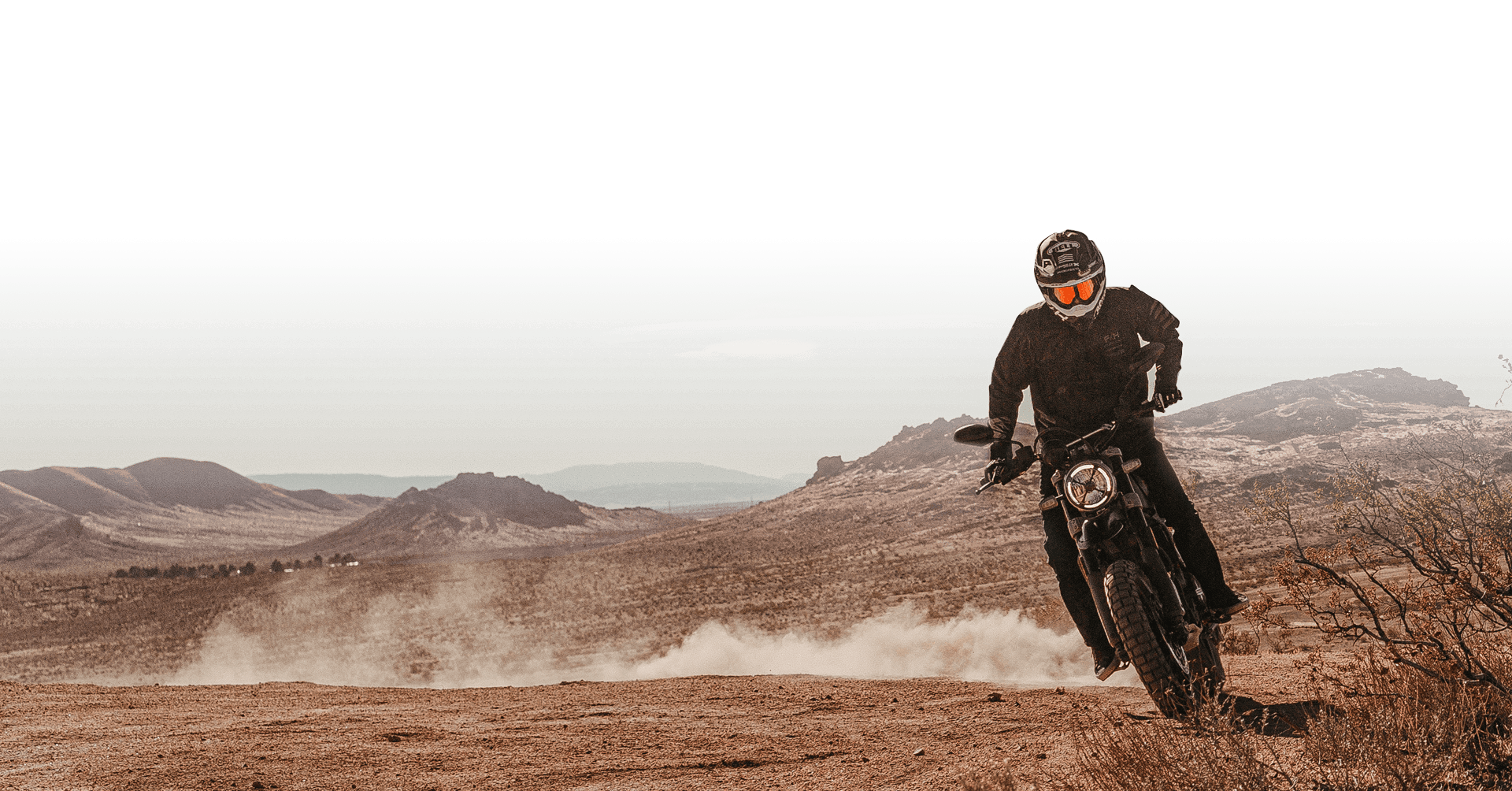 ---
스테디한 디자인으로 만들어진 패션 아이템,캡슐 콜렉션을 착용해보세요 데저트슬래드패스트하우스가 만든 영광의 순간을 매 순간 함께 할 수 있습니다.

---
Fly with your Scrambler® motorbike in the Land of Joy with positivity, fun and a free-spirited attitude.
Type
L-Twin, Desmodromic distribution, 2 valves per cylinder, air cooled
Power*
73 hp (53,6 kW) 8250 rpm/min
Torque*
6,7 Kgm (66,2 Nm) @ 5750 rpm
Fuel injection
Electronic fuel injection, 50 mm throttle body
Exhaust
Stainless steel muffler with catalytic converter and 2 lambda probes, aluminium tail pipes
Standard
Euro 5 (Only for countries where Euro 5 standard applies)
Consumption - Emissions
5,4 l/100 km - CO2 124 g/km
Ratio
1=32/13 2=30/18 3=28/21 4=26/23 5=22/22 6=24/26
Primary drive
Straight cut gears, Ratio 1,85:1
Final drive
Chain, front spocket 15, rear sprocket 46
Clutch
Hydraulically controlled slipper and self-servo wet multiplate clutch
Frame
Tubular steel Trellis frame
Front suspension
46mm fully adjustable usd forks
Front wheel travel
200 mm (7,9 in)
Front wheel
Spoked aluminium wheel 3,00" x 19"
Front tyre
Pirelli SCORPION™ RALLY STR 120/70 R19
Rear suspension
Kayaba rear shock, pre-load and rebound adjustable. Aluminium double-sided swingarm
Rear wheel travel
200 mm (5,9 in)
Rear wheel
Spoked aluminium wheel 4,50" x 17"
Rear tyre
Pirelli SCORPION™ RALLY STR 170/60 R17
Front brake
Ø330 mm disc, radial 4-piston calliper with Bosch Cornering ABS as standard equipment
Rear brake
Ø245 mm disc, 1-piston floating calliper with Bosch Cornering ABS as standard equipment
Wheelbase
1.505 mm (59,3 in)
Fuel tank capacity
13,5 l - 3,57 gallon (US)
Dry weight
193 kg (425,5 lb)
Wet weight**
209 kg (460,8 lb)
Seat height
860 mm (33,9 in) - low seat 840 mm (33,0 in) available as accessory
Max height
1.213 mm (47,8 in) (brake reservoir)
Max width
940 mm (37,0 in) (mirrors)
Max length
2.200 mm (86,6 in)
Number of seats
Dual seat
Standard equipment
Steel tank with interchangeable aluminium side panels, headlight with DRL by LED light-guide and interchangeable aluminium cover, LED rear light with diffusion-light, LED turn indicator, LCD instruments with gear and fuel level indications and interchangeable aluminium cover, under-seat storage compartment with USB socket, ABS cornering, machine-finished aluminium belt covers, black engine with brushed fins
DESERT SLED equipment
Aluminium handlebar with cross-strut, front stem protectors, seat with specific design, high front mudguard, long rear mudguard and high plate support
Details
24 months unlimited mileage
Servicing
12,000 km (7.500 mi) / 12 months
Checking valve clearance
12,000 km (7.500 mi)
*Power/Torque
The power/torque values indicated are measured using and engine dynamometer according to homologation regulation and they correspond to the homologated data, as quoted in the Bike Registration Document.
**Wet weigth
The weights in running order are considered with all operating fluids, standard equipment and the fuel tank filled to 90% of its useful capacity (UE regulation no. 168/2013).